About this webinar
Calling all transit agency staff, executives, and paratransit managers! Join us on Thursday, January 12th from 1:00 - 2:00pm EST, as we dive into looking at some of our existing, new and upcoming paratransit solutions to see how RideCo's innovative system can be used to optimize paratransit in your agency.
Clayton Goes and Teague Kirkpatrick from RideCo will be going in-depth on how we address the major challenges faced by paratransit agencies today, and showcasing how our automated dispatching system can improve operational efficiency without compromising on your rider's experience.
In this webinar, you'll learn about:
How auto-dispatching tackles optimization and decision-making in a fraction of the time manual batching takes

How RideCo's solution allows your agency to keep up with demand on same-day and advanced bookings

How RideCo's Profile Manager lets you view and manage rider applications and eligibility

Various paratransit-specific features in RideCo's platforms that help operations manage your services easily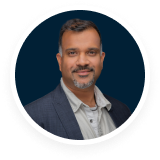 Clayton Goes
Director of Product, RideCo

Clayton is RideCo's Director of Product where he leads the product development planning and implementation, and finds new opportunities for product improvement. Having been with RideCo for 8 years, he has grown with the platform and seen it adapt to the changing market needs. He served as Project Manager on our first service in Milton (Ontario) and now oversees a team of engineers and product managers, in addition to managing the product roadmap and technology strategy.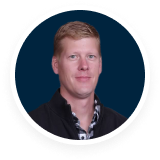 Teague Kirkpatrick
Regional Director


Teague is an experienced leader in the transit technology space! Driven to innovate and transform, Teague takes pride in facilitating positive change through technology. With over 12 years dedicated to transit and technology, Teague has partnered with hundreds of transit providers to develop technology roadmaps. In his role at RideCo, he continues to advocate creative approaches to enhance community mobility and a constant pursuit of mobility for all.