About this webinar
Calling all transit agency staff, executives, consultants, and transit managers! Join us on Thursday, February 9th from 1:00 – 2:00 pm EST, as Jonathan Lea, Senior Consultant, Calgary Transit; John McElroy, Product Manager; and Sam Moffitt, Project Manager at RideCo speak about leveraging features like schedule enhancement, side of road optimization, and other efficiency improving solutions to improve Microtransit Systems.
The speakers will go in-depth on how RideCo's solution can help transit hubs build efficient systems and improve services.
In this webinar, you'll learn about:
Important metrics and data points that can be leveraged to measure the success of a Microtransit system

How to use this data to improve service efficiency
and passenger experience
How RideCo's product offerings and expertise
are able to assist in the analysis and improvement
of Microtransit systems

A case study on how RideCo's features contributed to increased efficiency within Calgary Transit's On Demand program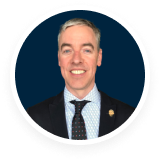 Jonathan Lea, RPP, MCIP
Senior Consultant, Calgary Transit
Jon has been working in various city building roles at The City of Calgary for 15 years. Most recently, he has been developing Calgary Transit's strategy to embrace mobility as a service (MaaS) to improve Calgarians' experience using all mobility options. Jon's previous work included leading a team tasked with evaluating and recommending the best alignment options for the complex Centre City section of the Green Line LRT, working with a small team to develop Calgary Transit's 30-year strategic plan, RouteAhead, and securing funding for transit capital projects. For the past two years, Jon has been overseeing the daily operations and setting the strategic direction of Calgary's On Demand service.
Jon has shared his passion for urbanism and public transit with the next generation of city builders while being a sessional lecturer in the University of Calgary's Urban Studies program in Geography for five years. Jon is a registered professional planner (RPP), and member of the Canadian Institute of Planners (CIP) and Alberta Professional Planners Institute (APPI).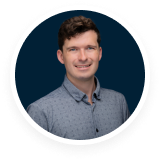 Samuel Moffitt
Project Manager, RideCo

For over two years as part of the RideCo team of experts, Sam has been developing on-demand service models that solve client challenges and surpass their objectives! Sam has led the on-demand transit service modelling for Via Metropolitan Transit in San Antonio, Houston Metro, Los Angeles Metro, and more. His role often involves learning the ins and outs of the agency's operations, developing and running rigorous real-time simulations to predict service outcomes, and completing operational cost models to understand the service's impact.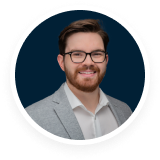 John McElroy
Product Manager, RideCo
John is a Product Manager at RideCo where he leads the design and implementation of new and existing features on the RideCo platform. Within RideCo, he has previous experience as a Business Analyst and Project Manager where he specialized in the roll out, analysis and improvement of Microtransit Systems. John has deployed and iterated on RideCo services with RTC Southern Nevada, LA Metro, Calgary Transit, and more, focusing on optimizing service efficiency and improving passenger experience.